---
Summer Session ! 27/28/29 July
I'm pleased to announce that mu summer workshop in Coulon will happen! I propose 3 days where I will teach you with etching and illumiation!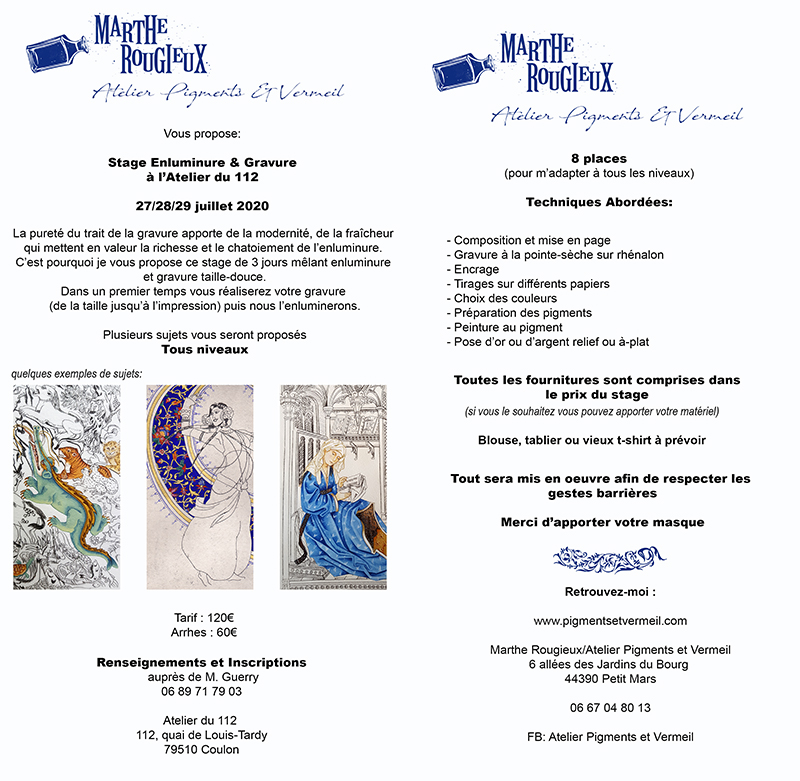 Workshop is reopened!
From Monday 11th

I will provide masks
Take a lesson in Petit Mars
The Atelier opens its doors on Mondays, Tuesdays, Thursdays and Fridays from 9am to 4.30pm
and on Saturday mornings by appointment from 9.00am to 1.00pm for classes in lighting and calligraphy.
All levels.
€2/36 (individual lessons).
Supplies included.
---